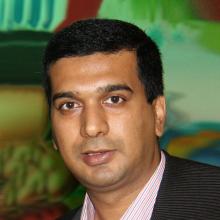 Jeevan Chalke
Senior Staff SDE, Database Architect, and Manager, EDB
Jeevan is a Senior Staff SDE, Database Architect, and Manager at EDB. He primarily works on Database Server development.

Before EDB, Jeevan was a research intern at Intel India Technologies Pvt Ltd. He joined EDB in 2008, and in his 15+ years of experience with the company, Jeevan has been a zealous contributor as a developer and as a reviewer of a myriad set of patches in the PostgreSQL community. He is mainly involved in developing and committing the features and design for EnterpriseDB's Advanced Server.

Jeevan is an alumnus of IIT Bombay from where he holds a masters degree in Information Technology.