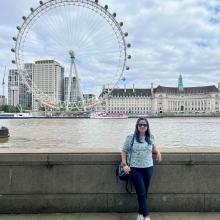 Shaktisikha Sahoo
Project Manager, Performance Engineering, EDB
Shaktisikha Sahoo is a Project Manager at EDB focusing in project management, product management, scrum agile, test management and database administration. She is an accomplished IT professional offering more than 11 years of experience in Project Management along with Product/Program/QA Management and Oracle Database Administration across IT, Banking financial, Telecom & Enterprise domains with excellence in managing Products in the US Healthcare domain. 
At present, she is working as Project Manager for the Performance Engineering and Architecture team. She is managing multiple projects including 'Benchmark Request platform', 'EDB-Ansible', ' Postgres Deployment' & 'EDB-Terraform'. Her roles and responsibilities include managing daily project activities, preparing structured Project Roadmaps, maintaining the backlog of all projects, preparing for workshop and office hours presentations of these projects & adhering to Agile scrum process for all the projects.
She is a traveler at heart.