Postgres popularity and adoption is soaring and there is no denying the fact that Postgres has emerged as a leading choice of RDBMS in Open Source. Organizations across the world and of various sizes are acknowledging the benefits of Open Source for their application development and Postgres as a database of choice.
The X-Factor of PostgreSQL
It should come as no surprise that in DB-Engines PostgreSQL has consistently featured in the top 5 for the last few years. As is with any technology making the switch can be a tedious and expensive exercise in the absence of a knowledgeable partner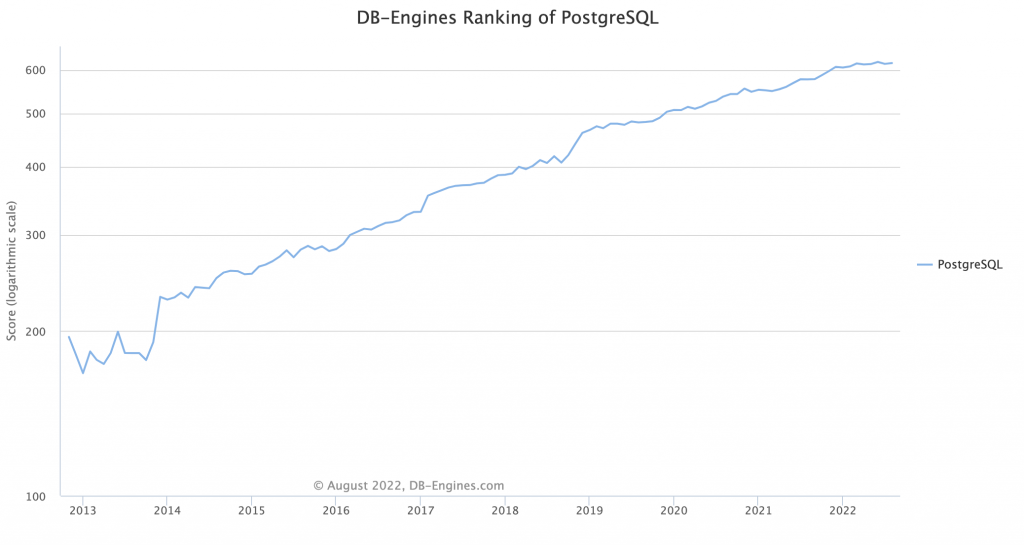 Taking the Plunge
When a decision is made to move to Open Source in general and PostgreSQL in particular, the organization goes through the following stages before it starts enjoying the full benefit. 
Organizations can decide to succeed by doing it all by themselves, which translates to investing in building a Postgres SME. Organizations go through the "Development" and "Deployment" phase and then make a team of rare experienced Postgres database administrators at a premium to manage and maintain the deployments. Or they can onboard an experienced partner like EDB to get a head start at all stages with Postgres worry free. 
EDB's Subscription Landscape
EDB over the years has provided a range of subscription options to help the organizations in their Postgres journey. The Remote DBA offering extends the advantages of the subscriptions by moving to a Proactive state where EDB's expertise is directly leveraged in managing and maintaining your Postgres needs.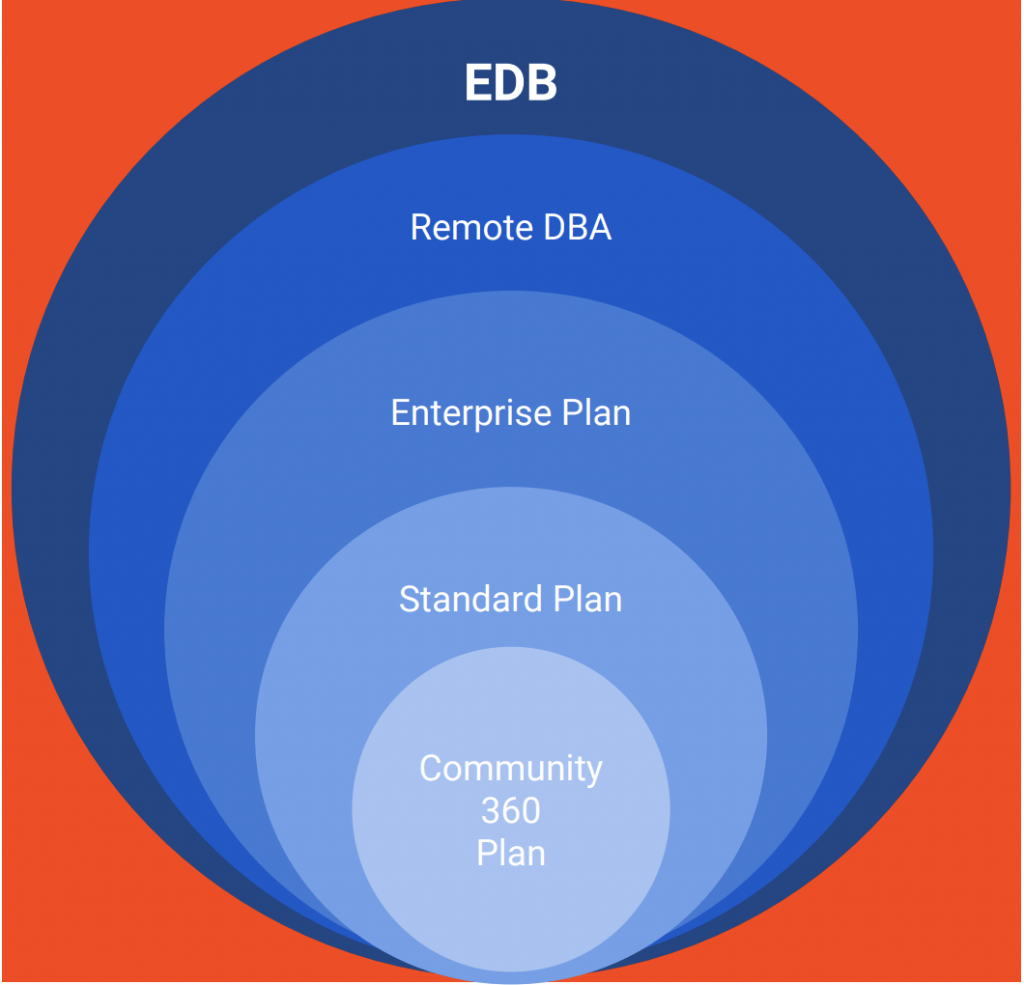 Remote DBA services are firmly rooted in the best practices developed from years of managing critical databases from Day 1. The Remote DBA team simplifies scaling as Postgres adoption grows and reduces spend without compromising access to technical knowledge. And once the hard stuff is done, the Remote DBA team will help you move towards the Steady state with confidence and you can offload the mundane tasks of keeping the system upgraded and patched at all times to the Remote DBA team.
The service allows you to focus on your core and strategic business initiatives. EDB has more than a decade of experience delivering the Remote DBA services to our customers and has proven its ability now and again, to scale and support any of the Fortune 500 companies. This is done by leveraging the largest group of Postgres certified DBAs.
 
What are Postgres Remote DBA Services?
EDB Remote DBA Services allows you access to a global team of Certified Postgres DBA resources, monitoring and working with you for your database operations 24x7x365.  They will deploy an Intensive proactive Postgres management service inclusive of continuous monitoring, alerting and remediation to ensure continuous availability of your database. This will reduce the downtime risk by alerting stakeholders and executing remediation steps when critical events occur that threaten system operation and give you peace of mind at all times.
Key Capabilities of Postgres Remote DBA Services
Around-the-Clock Assurance - On-premises and in the Cloud (CloudDBA)

Comprehensive and proactive database management.
24x7x365 monitoring and reporting.
Experienced and certified Postgres DBAs.
Cost-effective staff augmentation
 

Premium Database Management - Much More than Monitoring the Databases

Designated Technical Lead assigned to each account
Establishment of an HA infrastructure & DR planning, 
Scalability advice, database tuning and more
Capacity planning & analysis, projections on database growth 
Ongoing reports on your Postgres solution health
 

Responsive, Affordable, and Reliable - Always Available

Ensure Postgres databases are running at peak performance, 24x7
Ready to respond to any service disruptions and help restore the system 
Utilizing enterprise tools for monitoring, always ensure database resiliency requirements are met at all times.
Remote DBA and Cloud DBA Services for Postgres
We have three Remote DBA subscription offerings for our customers:
1) On Premises
Self managed deployments
Bare metal and virtual machines on VMWare and other hosting platforms
2) Cloud Compute 
Self managed deployments
Bare metal and virtual machines on Azure VM, AWS EC2, or Google
Excludes AWS RDS PostgreSQL and Aurora, Azure PostgreSQL, and Google CloudSQL
3) EDB BigAnimal
As of today, the vast majority of organizations have already tapped into the Remote DBA service which enabled them with immediate access to the cost-effective professionals to get started with Postgres quickly, unburden themselves from database operations and reduce downtime to get the most out of their Postgres database. 
Current difficult economic situations demand everyone to take a hard look at all the possible areas of savings. Having the Remote DBA service will allow your company to accelerate your Postgres deployment, reduce the risk, save money and drive faster growth.
 
This blog is co-authored by Kanchan Mohitey and Deepanshu Sharma who oversee the RDBA service offering. 


Want to dive deeper into why you should subscribe to the RemoteDBA service? Watch our on-demand webinar!