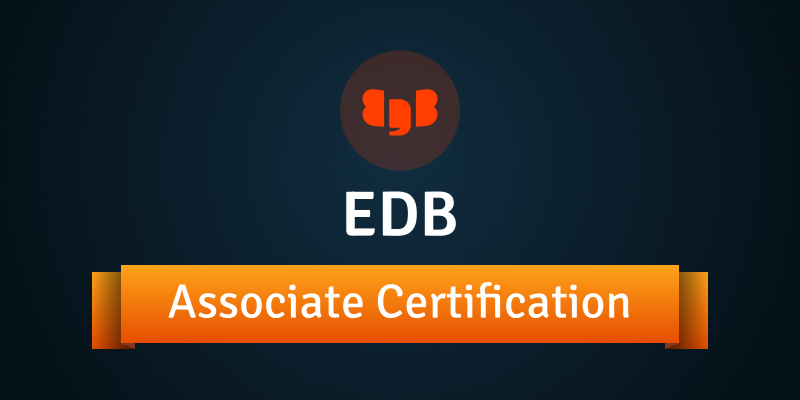 EDB 9.6 Associate Certification
ID: CERT-DBA-003.9.6
Language:
English
What's Included
This exam assesses and certifies that you have the knowledge to set up, maintain, and manage EDB Postgres Advanced Server databases and applications in a production environment. On successful completion, you will receive a personalized PDF certification from EDB and a badge that can be displayed anywhere, such as LinkedIn.
Exam Details
Purchasing this offering gives you one attempt to pass the multiple-choice, hour-long certification exam. A 70% or above score is considered passing. 
Access Period: Take anytime within 6  weeks of your purchase.
Exam Delivery 
Once you have purchased your certification exam you will receive registration details and your exam credentials by a separate email from trainingcoordinator@enterprisedb.com.  These details will be provided  to you within 24 hours for purchases made Monday through Friday and within 48 hours for any weekend purchases.   Please note that a certification exam purchase is for the exam only and is not inclusive of any courseware.
Digital Badge Award
A digital badge is awarded when you successfully pass your certification exam.  Digital badges are created weekly on Tuesdays and are issued to eligible recipients.
Prerequisites
1. Foundations of EDB course
https://training.enterprisedb.com/learn/course/4/edb-postgres-advanced-server-essentials-96-esubscription
Formerly known as
EDB Postgres Advanced Server 9.6 Associate Certification