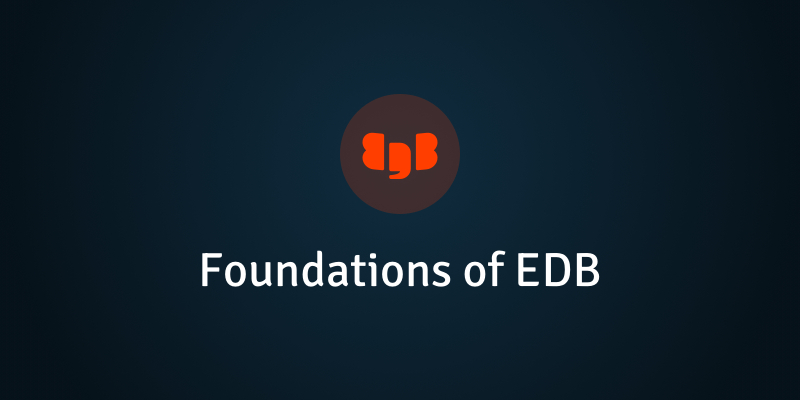 Foundations of EDB v11
ID: TRNG-FTP-08v11
Language:
English
Topics Covered
This course gives students the opportunity to get trained and certified on the essentials for EDB Postgres Advanced Server database administration. Upon course completion, you will have the essential skills required to successfully install, configure, manage and maintain EDB Postgres Advanced Server and will be prepared to manage large, highly available databases and their technical requirements with confidence. 
Audience
This course is designed for DBAs, Architects, System Administrators and IT Professionals who are responsible for administration and maintenance of EDB Postgres Advanced Server and want to understand how to use the primary features.  
Certification Path
When purchased separately from subscriptions, this course includes the opportunity to become certified as an EDB Associate. To be certified, you can take an hour-long, multiple-choice exam that certifies your expertise with an 80% or higher score. That includes a personalized PDF certificate from EDB and a badge that can be displayed anywhere, such as LInkedIn.  
Formerly known as
This course was formerly known as EDB Postgres Advanced Server DBA Essentials v11